ESVA – eSignature Validator for Academics
ESVA project aims to develop an independent signature verification module, able to be integrated with any Erasmus Without Paper node, supporting European higher education institutions and student service providers on the exchange and verification of trustable documents and data through the EWP network.
Leaders of Higher Education Institutions
Complete and secure digitisation of institutional procedures by using eSignature validation
Administrative Staff
Verify the authenticity of the documents you work with in an easy way and forget about time-consuming manual procedures
Academics
Validated e-signatures enhance trust international cooperation is based on
Students
Just a few clicks instead of unwieldly administration to make it simple and secure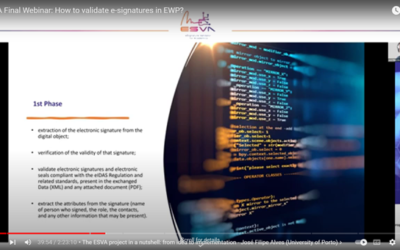 The participants of the ESVA final webinar learned all the details about how the ESVA module works and how it can be used to validate electronic signatures in EWP. The recording of the webinar can be re-watched.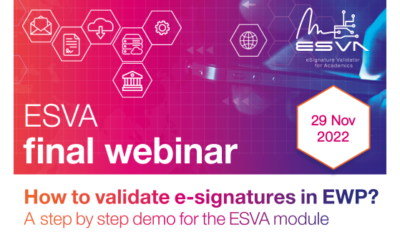 How can you make the exchange of electronically signed documents in EWP more secure? How can their authenticity be easily verified? Join the ESVA final webinar on the 29th of November and learn all about this EWP-compatible validation module.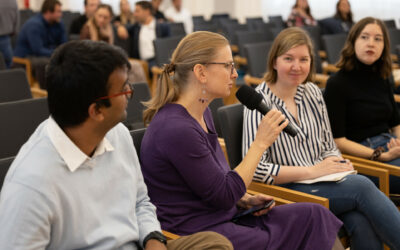 The ESVA module was presented by the consortium on 20 September at the Demo Day organised at Mendel University in Brno. The event covered the role of electronic signatures and the importance of their validation. Participants were shown how the ESVA module works and connects to the EWP. There was also an opportunity to discuss some real-life cases where such a tool can be useful.
Codes and guidelines
All the software developed will be open source and available in an accessible and structured format to the community.
Due in May 2022
eSignature validation materials
Other useful documents about eSignature and the validation procedure will be provided.
Due in May 2022

DigitalSign – Certificadora Digital SA
Mendel University in Brno
Aristotle University of Thessaloniki
European University Foundation